The Adventures of Karman and her webcam.
Part 1.
Here's a moderately sane photo to begin with. Look at me. I look perfectly harmless, like a little lost puppy. You can't hurt me, I'll use my sad eyes at you. And cry.
HA! FOOLED YOU. Idiot. What do you think I am? Some sorta loser?
No, I am
not
a loser. Watch me balance my pen. Betcha can't do
that
, can you? CAN YOU?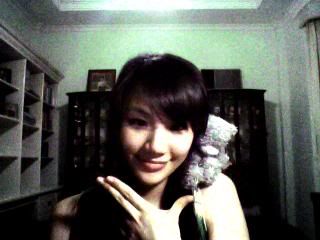 I'm cooler than you.
I pwn your ass with my uber teddy bear hat.
Multi-functional too. Aren't you jealous?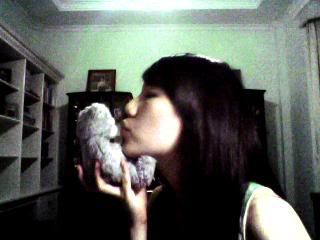 I even use it to practise kisses. Ha. Ha. Ha. No, I'm kidding. I'm a
real girl
and I go kiss
real boys
.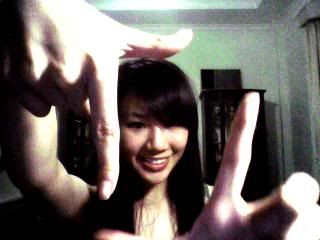 I mean, who can resist this mug? Look, I'll even frame it for you.
Can't touch this.
Okay. That was...complete and utter crap. Uhm, it's 12:11am...and I'm really, really bored. Cut me some slack will ya?
Bye!
K a y

PS: Thank you JC for the pics which you saved from our webcam convo. (You ninja, you.)